Moonshiney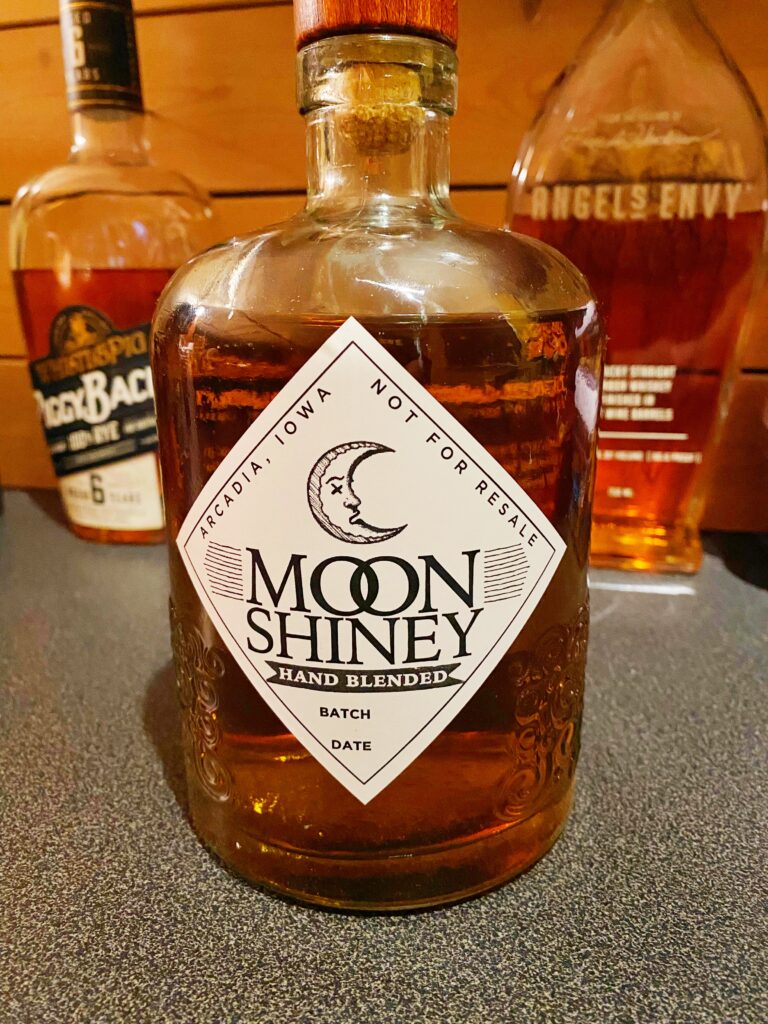 How about a rye whisky that is all three of Good, Fast, and Cheap? I tinker with this, and you can too. Recipes for blending up your own whiskey are all over the internet, so as they say, "do your research" and then go to town. You even get to name it what you want…think of it like Open Source Whisky. Spread the love.
Recipe
Updated 06/03/2023:
I like a simple recipe; the ingredients are Black Velvet (about $15ish/1750ml), Rittenhouse Rye 100 proof bottled-in-bond (about $25/750ml), Sandman Dry Sherry, Angostura Bitters, and Wright's Hickory Liquid Smoke.
I only recently started adding the dry sherry, which gives it a hint of sweetness.
The latest batch was:
1750 ml Black Velvet
400 ml Rittenhouse Rye
20 ml Sandman Dry Sherry
0.4 cc liquid smoke
3.0 cc bitters
Just mix it up in a bottle and let it sit for a day or two. Makes about three 750ml bottles.